House Histories In Chimni
A unique digital record of all your hard work and research, presented in an interactive timeline that grows as your research progresses.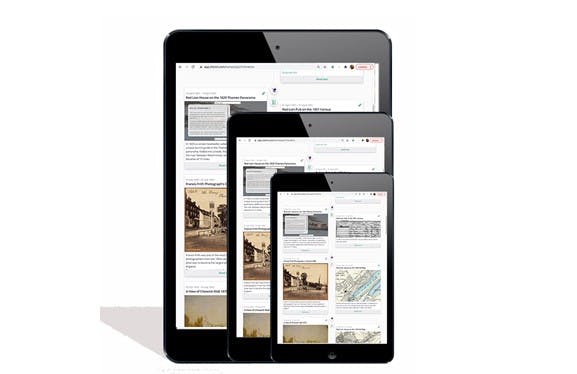 Digital records have made the job of tracing a house history so much easier. Maps, photos, surveys and paintings are being digitised rapidly and social media has made the 'unfindable' findable. A Chimni Log can hold your home's history - a record that will grow over time and enrich the pleasure of owning a home.
Why Build A Digital House History?
A digital logbook doesn't replace the magic of a printed record. A Chimni History Timeline adds an extra layer of interactivity and richness to a house history and facilitates easy sharing of material.
Create your house history
A record of your most valuable asset
Include web links to primary sources
Include web links to online maps, census records, local history sites and other sources
Private And Secure Records
Keep everything secure and choose what you share
A Unique Digital Timeline
The 'History' section of a Chimni Log features a unique timeline that allows you to tell the story of your home through pictures, online records, maps and census reports. The image below is a screen grab of a typical timeline, with 'info modules' for every key finding, document or event. The timeline lays out the story in a scrolling format, with each module able to show an image, summary text and links to online sources.